What can mindfulness do for you? There are several benefits associated with mindfulness. And so, there is a reasonable hype around it. But if you break away from the hype, mindfulness is simply being present in the moment. A practice that explores the question, "What is happening right now?" every moment. 
Practising mindfulness helps us enhance the state of awareness. We can learn to be more grounded in the present moment. More importantly, we can enable ourselves to fully experience the moment we are in. Not while thinking about the future. Not while ruminating about the past. But in the here and now!
Why should one practise mindfulness?
A meditation practice carries immense benefits. But still, it is natural to be curious and ask, "Why should I meditate?" 
Mindfulness teacher, Shinzen Young has an answer to this. Young explains why you should meditate and how it helps develop five key dimensions of human happiness.
As per Unified Mindfulness, mindfulness is the development of three core skills: Concentration, Clarity and Equanimity. If you wish to enhance these skills, begin your mindfulness journey with us.
You start by learning six research-backed techniques. Each of them has been designed to carry a unique benefit and context of practice. So register now and discover the art of getting more out of life! 
Registrations are open for the upcoming batches. You can register now and get more details about the workshop and slots available.
A virtual tour of the experience through our participants
Personalised Mindfulness Coaching
With 1-on-1 coaching, we personalise your coaching experience. At first, your coach evaluates your needs. Later, based on the assessment, we carry out 1-on-1 coaching sessions with you.
Besides, your coaches merge mindfulness practices with research-backed methodologies. Our coaching has already been combined with Somatics, Ontology, NLP, and Marshal Rosenburg's Nonviolent Communication.
We aim to personalise your mindfulness journey. We are here to individually guide you to a life of health, happiness and peace.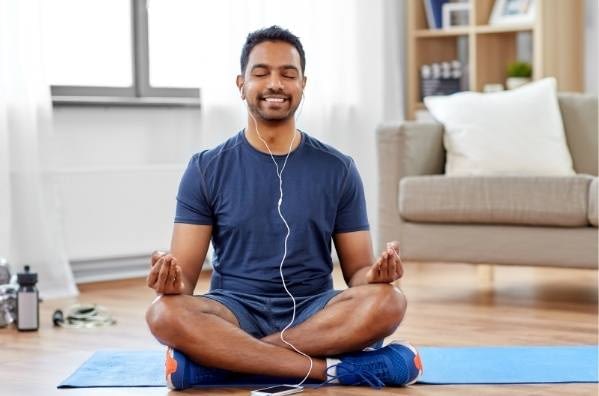 I have attended a 6 week web session on Mindfulness conducted by Wesutra. It has helped me in being calm in the moment and having clarity with uncountable thoughts that runs in mind.
"Simple to understand, Easy to practice" This is how I would put my experience of Mindfulness sessions.